Literary region

>

Literary Oryol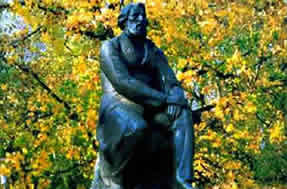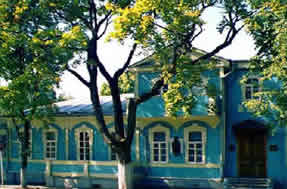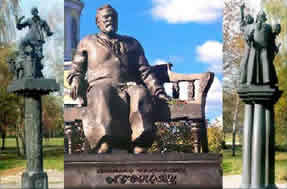 «With its shallow waters Oryol has fostered more Russian writers than any other Russian town»

The ancient city of Oryol was visited by N. M. Karamzin, A. S. Pushkin, N. V. Gogol, T. G. Shevchenko, there stayed L. N. Tolstoy and S. N. Esenin. Each of the names brings to mind fascinating nature scenes, a whole world of characters and feelings.
The best works of the Russian literature of the XIX century are connected with Oryol. It is the motherland of the great master of literature I. S. Turgenev. He created very bright pictures of the Russian countryside in his novels.
Oryol of the XIX century is brought vividly to life in the works of the talented writer N. S. Leskov who glorified the beauty of the soul and the gifted nature of a plain man.
Oryol is the town of Ivan Bunin's youth and love. The Oryol reality helped him create such stories of wonderful force as «The Village», «The life of Arseniev» and others.
In the spring of 1938, when in Tallinn Bunin remembered, «In the sleepless nights in Paris I often see... the ancient Mzensk, the shady paths of Spasskoye-Lutovinovo. Not long ago I had a dream about my being young and merry on the bank of the Orlik... When I remember of the motherland, Oryol is the first to come to my mind...»
Leonid Andreev proudly called himself «a violent Oryol resident». In the 2nd Pushkarnaya street there stands his house with a terrace facing a large orchard. The writer created a whole number of characters from the gloomy and downtrotted Oryol outskirts - the apprentice Selista, the blacksmith Merculov and many others.
The exposition of the Oryol Writers Museum is devoted to the life and work of the writers anyhow connected with Oryol region.
There are expositions displaying the life and work of such prominent Russian writers as Afanasy Fet, Mikhail Prishvin, Ivan Novikov. And what a great many other famous names are connected with Oryol! The literary critic D. I. Pisarev, the Ukraine literary classic Marko Vovchok, the great poet Aleksey Apuhtin, the folklore collector Pavel Yakushkin, the prose writer Boris Zaytzev, the theologian philosopher Sergey Bulgakov.